Your initial consultation is typically a 60 minute face to face appointment where I take a case history detailing your condition, general health and past medical history, then do a detailed structural examination of the problem area and other relevant areas.  I discuss what I think the problem is  (your diagnosis), proposed treatment and plan of treatment with you. If appropriate and agreed, treatment is usually also given at the first session.
The type of treatment given often varies, depending on the condition, the severity of the pain, the age and general health of the patient etc. Treatment methods include soft tissue and deep tissue massage, a gentle more indirect form of osteopathy ('cranial' osteopathy), joint mobilisation, manipulative therapy, photobiomodulation / low level laser therapy. I am also a qualified Naturopath, so patients may also be given advice on posture, diet, lifestyle and stress management.
It is quite understandable that patients having their first treatment may feel apprehensive. If you (or your child) are anxious, please tell us so that I can reassure you and discuss any concerns further.
OSTEOPATHIC EXAMINATION
Many conditions can refer pain into the legs, arms or head, so do not be surprised if I wish to examine your whole back.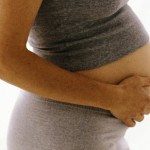 Problems may have their root cause away from the current pain / symptom location, so we usually like to look at patients from head to toe. For example, a shoulder problem may be secondary to a slightly twisted pelvis, possibly caused by a leg length difference. Examining the whole body allows us to appreciate what may be at the root of a problem and gives us an initial picture which we use in the future if a different problem arises.
MEN – please wear comfortable underwear or loose shorts
LADIES – please wear a back fastening bra, shorts can be worn if you prefer
Loose tracksuit bottoms that can be rolled up are another option – as long as I can assess and see your pelvis, knees and feet easily.
If you have acute back or neck pain please wear clothes that can easily be removed, e.g. slip-on shoes if you have a back problem, a cardigan or shirt if you have a neck or shoulder problem.
CHILDREN – I like to see a baby or child's whole body as well.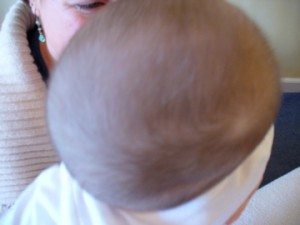 Please expect your baby to be undressed down to their nappy with a brief check with nappy off for their hip mobility.
I usually want to see a child's whole back, examine their gait and see them undressed down to their underwear. Teenagers may wish to wear shorts and girls may prefer to wear a crop top.
WHAT SHOULD I BRING?
Please bring with you a detailed list of any current medication. For young infants, a drink or bottle in case they are thirsty and a non-messy snack for toddlers (raisins or rice cakes seem to work well!)
WHAT IF I HAVE TO CANCEL?
Please give at least 24 hrs notice of a cancellation. Cancelling an appointment at the last minute or not attending an appointment means that someone else who needs an urgent appointment cannot be fitted in. If you are in a lot of pain, an extra few days wait can be intolerable. I do understand that problems arise and that, sometimes, it is not possible to give advanced warning of a missed appointment. The full appointment fee is charged for a cancellation we cannot fill or for a missed appointment. Health insurance may not cover missed appointments or cancellations so those having treatment under health insurance cover usually need to pay for a missed appointment themselves.
If you (or your child) are unwell and are unsure whether treatment would be beneficial, please phone to speak to us as soon as possible as treatment can frequently be beneficial even if a patient has chest or ear infection at the time or possible Covid symptoms.
ARE THERE ANY ADVERSE EFFECTS AFTER TREATMENT?
Patients may be sore for 24-48 hours after a treatment. Babies / young children can occasionally be fractious or unsettled after treatment. If a child has an infection, treatment may 'bring it out' – a mild fever may worsen but break more quickly than normal, teething symptoms may worsen for 24 hours. In a tiny percentage of patients, treatment may aggravate problems or exacerbate an old injury site or adjacent area that is not functioning / moving very well. If symptoms do not improve after 24-48 hours or get much worse, PHONE THE PRACTICE. Don't wait until the next appointment. I will advise you, ask you to come in for a quick check or bring your appointment forward if necessary.
POST TREATMENT RECOMMENDATIONS
After a treatment for musculoskeletal pain, it is not advisable to do any heavy lifting / carrying and, if possible, no heavy shopping, housework or strong exercise. Following treatment muscles are relaxed and joints may have been gently stretched.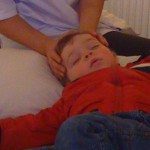 If you overstrain yourself at this time, this could aggravate your problem and do further damage. If you are currently working while having treatment then try and rest in your break times. Some adults / children feel tired after treatment – in which case, rest and plenty of water are advisable.
WHAT IF I HAVE TO STAY OFF WORK?
I will provide you with an 'off work' certificate if appropriate